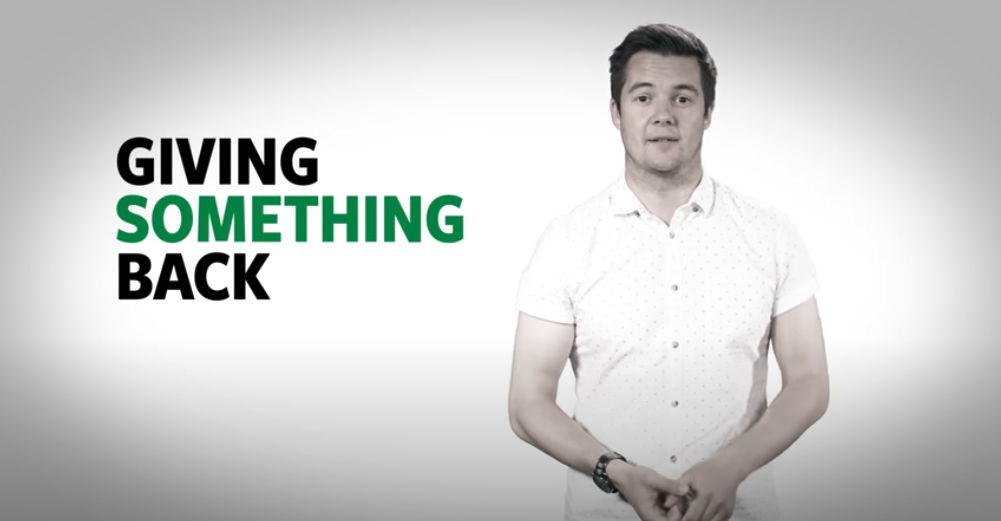 Some of the best advice I have ever been given came during talks from visitors at school. Hearing people share details about their lives and careers was always inspiring and it is why I now enjoy making time to visit schools to share my own story with students.
University of Leeds Alumni Ambassador
As a former student at the University of Leeds, for several years I have been one of the Alumni Ambassadors. Each year I will give talks to groups of secondary school students who are considering whether or not to carry on into Higher Education. 
Going to University made such a profound difference to my career options. I hope my talks will persuade some students, particularly those in communities where there is a smaller percentage of people who stay in education, to think more about what extra opportunities they might have after further study.
There is more detail about the Alumni Ambassador scheme in this video:
I have also given talks on behalf of Speakers for Schools, a charity which aims to end educational inequality by giving all young people access to the same prestigious networks available to the top fee-paying schools in the UK. Such talks are delivered free of charge in the hope of inspiring more young people from all backgrounds to achieve their full potential.
In my talks I will discuss my career with the students, take questions on how I have followed a successful career in journalism and offer advice on how any young person can take their dreams and work towards them.